The 54.8 ft (16.7 m) tall Big Pineapple near Summerhill Farm, Bathurst, South Africa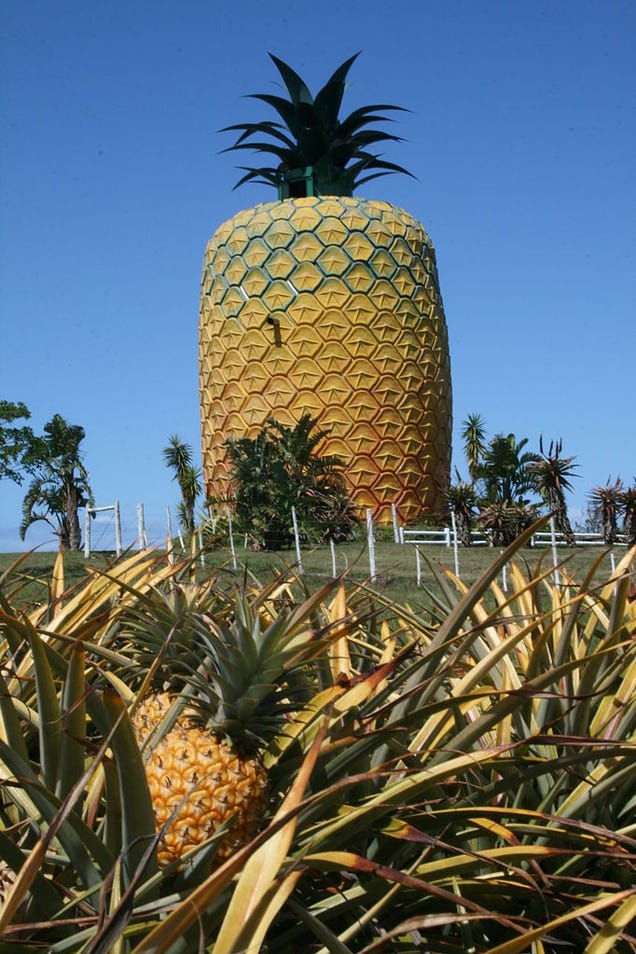 A Peach-shaped kiosk
in Rotary Park on Okanagan Lake, Penticton, British Columbia, Canada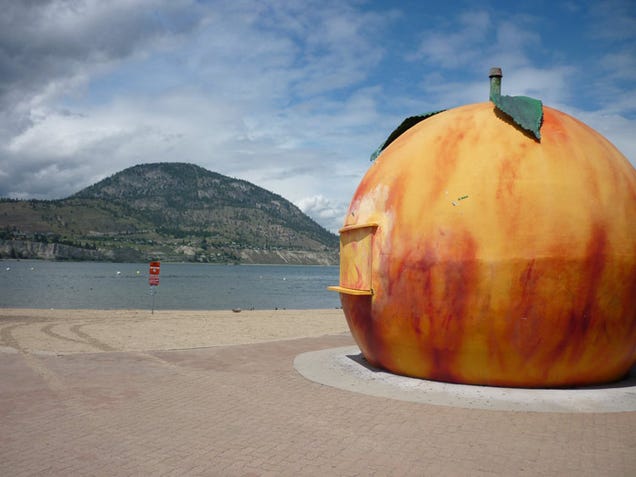 The 53 ft (16.1 m) tall
Pineapple pavilion
in Dunmore, Scotland, built in 1761 by John Murray, 4th Earl of Dunmore as a birthday present for his wife. The pineapple was constructed after Murray's return from America in 1776.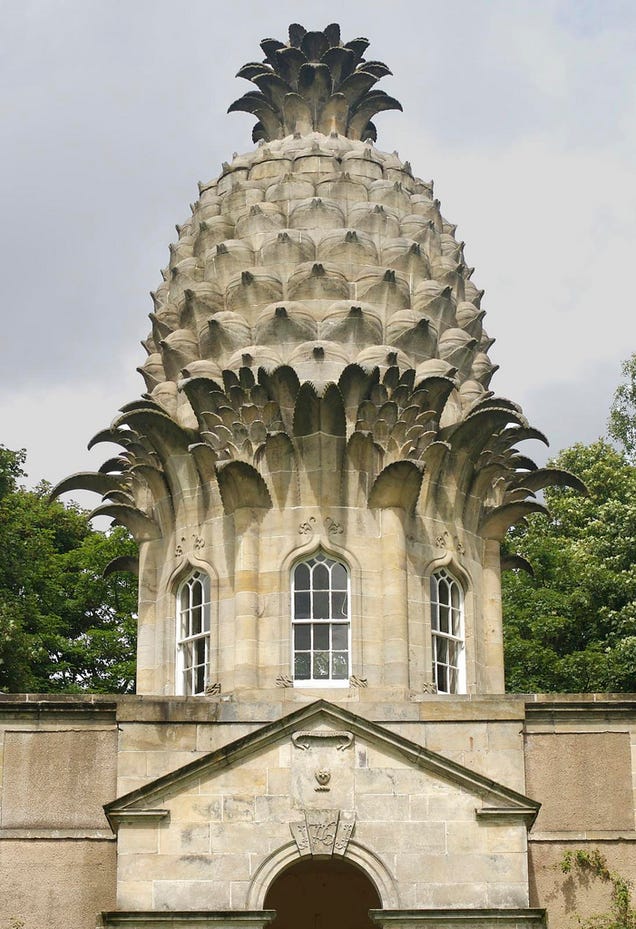 The Sanrio Strawberry House
in Tokyo, Japan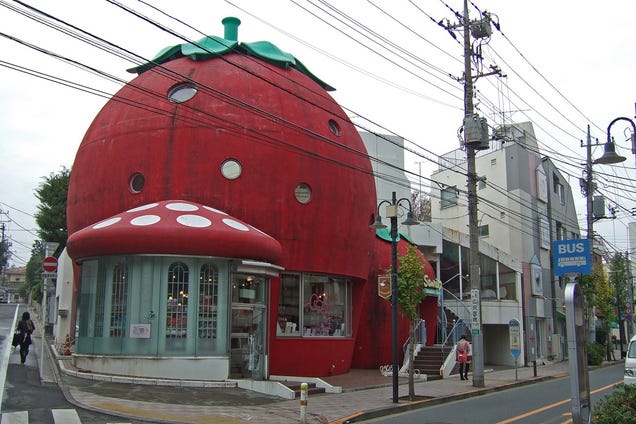 The 40 ft (12 m) tall
Hood Milk Bottle Building in Boston
, Massachusetts, built in 1933 by Arthur Ganger, and used as an ice cream parlor on Route 44 in Taunton, Mass. until 1967. It was abandoned for then years, but in 1977 was cut into three pieces, moved to Boston, renovated and it stands in front of Boston Children's Museum since then.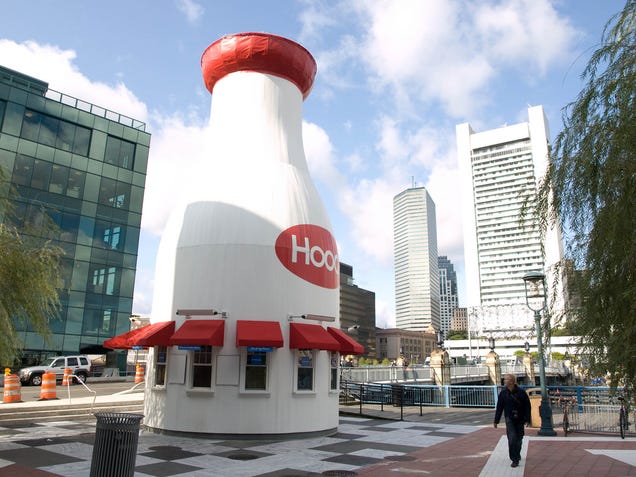 The 52 ft (16 m) tall Big Pineapple on the Sunshine Coast, South East Queensland, Australia, opened in 1971.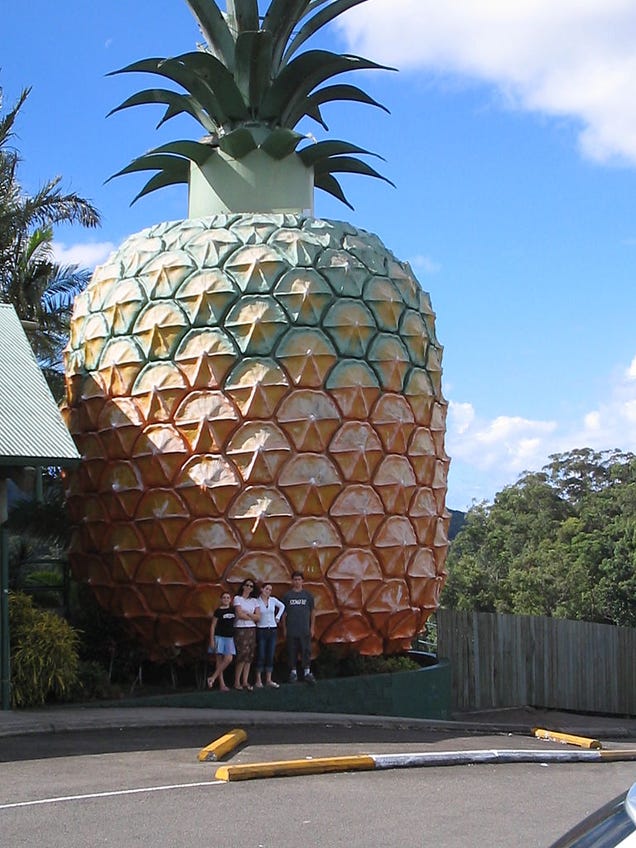 Twistee Treat ice cream parlors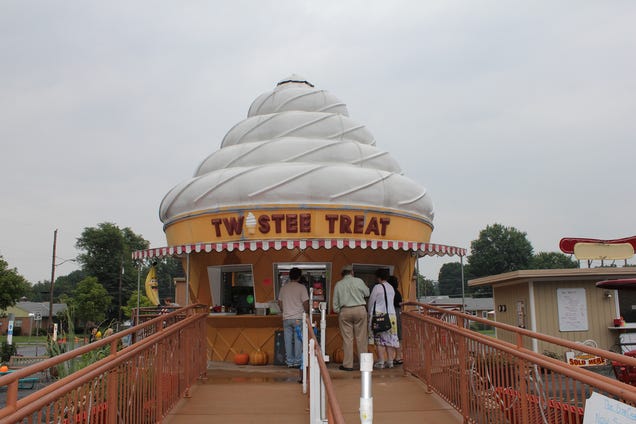 Coffe pot and tea pot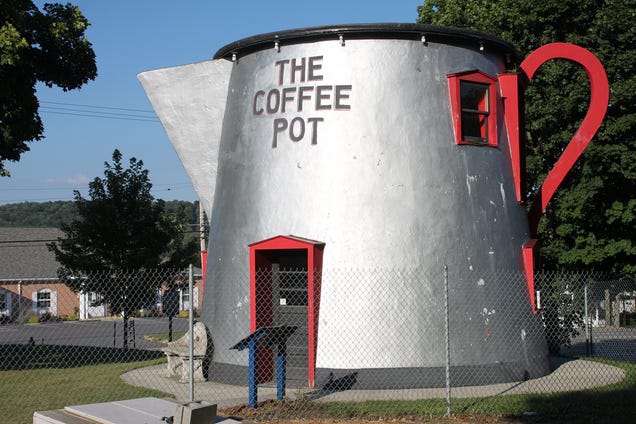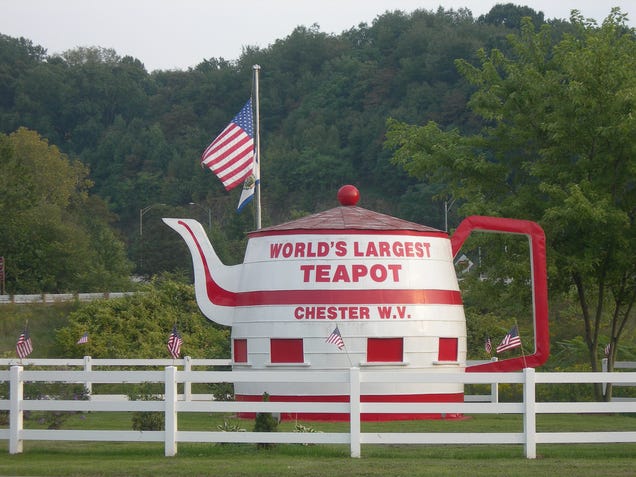 The National Fisheries Development Board Building in Hyderabad, India,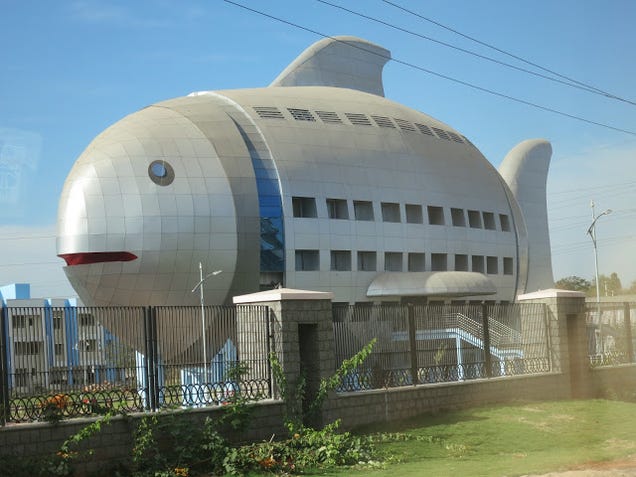 CREDIT:io9